Teamcare Lab
We revolutionised traditional Human Resources in the workplace. We have shifted the focus from mundane practices to you as the contributor to our team. We understand that employees play a pivotal role in the success of VL and the projects and this has given rise to our "Team Care"-team.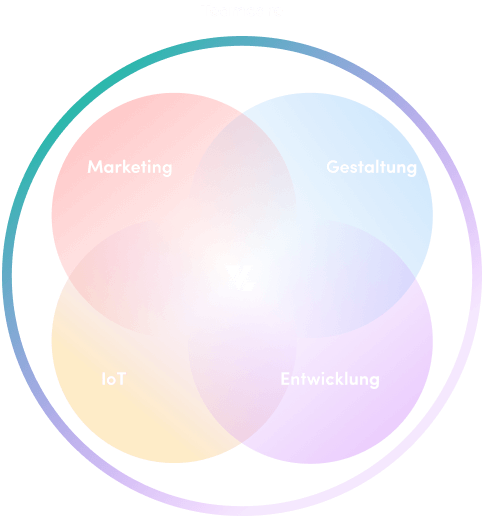 How does "Team Care" work?
The "Team Care"-team is a group of dedicated individuals that work towards bettering the lives of VL team members. We work towards an inclusive environment where employees are appreciated, rewarded, are given feedback and recognised for their contributions.
Instead of administrative and impersonal regulations you will receive personal support in Venture Labs. Whether it's to find your own career path, develop your existing skills, receive feedback or even voice criticism. We're there for you.
At VL, we believe Investing in a positive and productive workplace culture will foster the right shared directive, organizational goals, beliefs, and values that will inspire creativity, solidarity and productivity - and will lead you to success, together with us.
How "Team Care" powers your success

Maintaining connectedness
This builds stronger relationships in our remote team
Our meetups range from small project team meetups to company wide international off-sites. These meetups allow the team to build a stronger connection, have fun and exchange knowledge in a social setting. And after all the dining, drinking, working, playing, brainstorming, walking and talking it suffices to say - we get to know each other very well.
Prioritising meaningful feedback
Feedback and opinions help shape our work culture
Our surveys and coffee breaks with "Team Care" provide a safe channel of communication for feedback from and to team members and helps us get an idea about their morale, productivity and development. Receiving meaningful, growth-oriented feedback benefits the team, because only then, we can support everyone's needs to thrive, innovate and flourish — and if they do, so does Venture Labs.
Innovative Company Culture
We have an open door policy on all matters
Our flat hierarchies allow for an easier flow of communication through our various teams. Our diversity means a culture of inclusivity, tolerance and acceptance of differences across all of our work environments and this includes an open door policy on all matters. Because our core values serve as a foundation for our culture.
Remote first team building
Fostering a spirit of collaboration through fun activities
Remote working can be isolating sometimes, so creating a sense of togetherness can help to boost morale and happiness in times of difficulty. Our team building includes gaming events, fitness challenges, remote workshops and much more! Team members get to know each other, no matter where they are.
Personalised Onboarding & Offboarding
Remote onboarding adjusted just for you
This includes a complete welcome package and 1 on 1 calls. Our aim is to have a smooth and seamless transition for you into your new role. Prepared with the necessary tools and resources to thrive within your new role in Venture Labs. Our smooth offboarding experience leaves the door open for a future reconnection.
Personal development
Our goal is your growth
Mapping out a personalised journey for you based on your goals and aspirations. Our goal is to help you set your career path that allows you to collect hands-on experiences regarding managing projects, leading teams and even entrepreneurship. We aim to find like-minded individuals who align with our core values and want to grow into future entrepreneurs. Because we know, we grow the most, when we grow together with our diverse talent pool of unique personalities.
The Team is the foundation for our services
Building a strong team is the foundation for our work. What we can achive with our Services can you see on our Lab-Pages.

Applications that are simply fun
Our Design Lab ensures that even complex applications are understandable and that both you and your customers enjoy using the app. Only in this way can your product unfold its full potential.
To the Design Lab
Make your product visible
To let other people know about your product, you can strengthen the team with experts from our Marketing Lab. With their help, your hard work becomes visible to others and attracts customers to your product.
To the Revenue Lab
Interaction away from the screen
Extend your virtual product from screen to real life with hardware. This way you can let your business interact with the real world by means of sensor technology. Our IoT Lab optimizes your ideas not only with software, but also with hardware.
To the IoT Lab
Finished product
With our partners, colleagues and friends, we have already developed many solutions. Whether as a spin-off, joint venture or service, our team strives to develop more digital solutions that help people and move us all forward. If you are interested in our social commitment and our social projects, feel free to check here!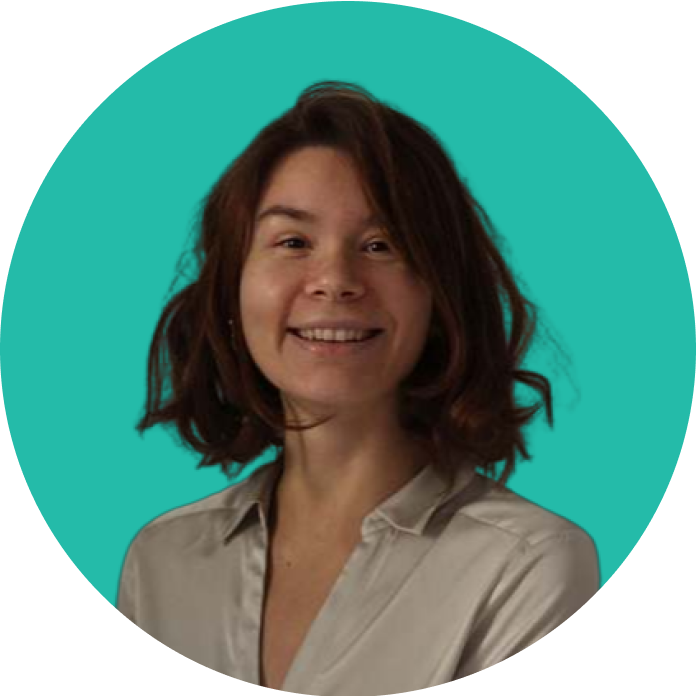 What digital idea do you want to get rolling with us?
Send us a short description of your ideas or project. We would also be happy to get to know each other directly in a free initial meeting. We look forward to it!
Contact us