Teamcare Lab
Our "Team Care Lab" has revolutionized the traditional Human Resources in the workplace and is here to help you improve your team's teamwork, productivity and overall morale. Outsource your HR-Team and put recruiting, onboarding, team building and team care in our professional and experienced hands.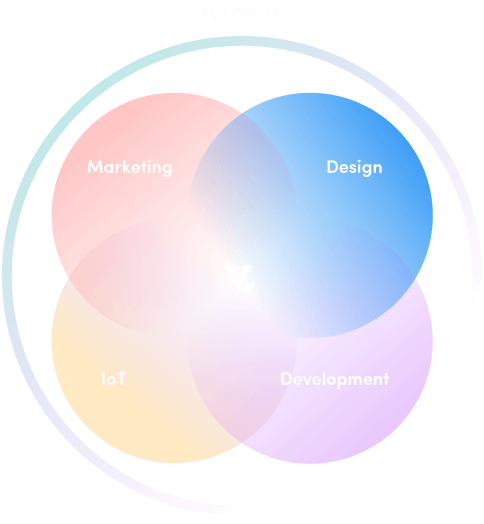 What does this look like?
With our "Company As A Service" (CaaS) offer, powered by our "Team Care Lab" we develop your employer brand in Europe. Our team of dedicated professionals will establish a European subsidiary for you, assume all overhead costs and start to build a team of promising talents.
Our "Team Care Lab" will manage and support your remote team, while providing them with a variety of bookable activities for your employees to build connections, teamwork, knowledge and overall morale. We make sure that you'll have a motivated and happy team - the antidote against quiet quitting.
At VL, we believe Investing in a positive and productive workplace culture will foster the right shared directive, organizational goals, beliefs, and values that will inspire creativity, solidarity and productivity - and will allow you to achieve global success.
Ways in which "teamcare" keeps employees engaged and satisfied include

Company Foundation
We establish your employer identity in Europe
We set up a subsidiary for you in Europe and hire promising IT talents for you. We will assume all overhead activities and costs and develop an employer branding, strategy and website targeted towards European talents.
Hiring
We build a competent team for you
We take care of the entire recruitment process for you. Whether placing job advertisements or working with headhunters and universities: The entire execution and supervision of interviews and the hiring process is our domain.
Team Care
Our activities as antidote against "Quiet Quitting"
We take a holistic approach to teamcare that reaches every part of an employee's touchpoints with the company in order to provide the perfect grounds for them to reach their full potential. Our activities build teamspirit, loyalty and overall morale, resulting in higher employee retention. This incluse online & offline events, team-building activities, local team meetups, work benefits and individual support in professional and personal matters as well as diversity management and conflict mediation.
Personnel Management
We cover all the legal stuff for you too
We will not only establish your subsidiary and hire a team for you, but also take care of drafting up contracts, set up payroll and tax services, equipment and software licences. With Company-As-A-Service you get exactly that, a complete setup and management of your European subsidiary.
Onboarding
We make sure employees have everything they need to succeed
For the first 3 months, we will schedule regular 1on1 calls with new employees to ease them into the team and processes and make sure that they find their place within the company. Supported by our unique Venture Labs onboarding software, employees will be able to quickly gain access to everything they need and ease into the team. It will also match them with a "companion" within the company, a senior employee, who will show them the ropes.
Individual Care
Helping every employee reach their goals
Through external & internal workshops and knowledge sharing between employees, we help every individual to improve their skills. We support employees in setting and reviewing their personal goals during regular calls to help them thrive in your company and push innovation.
The Team is the foundation for our services
Building a strong team is the foundation for our work. What we can achive with our Services can you see on our Lab-Pages.

Applications that are simply fun
Our Design Lab ensures that even complex applications are understandable and that both you and your customers enjoy using the app. Only in this way can your product unfold its full potential.
To the Design Lab
Make your product visible
To let other people know about your product, you can strengthen the team with experts from our Marketing Lab. With their help, your hard work becomes visible to others and attracts customers to your product.
To the Marketing Lab
Interaction away from the screen
Extend your virtual product from screen to real life with hardware. This way you can let your business interact with the real world by means of sensor technology. Our IoT Lab optimizes your ideas not only with software, but also with hardware.
To the IoT Lab
Finished product
With our partners, colleagues and friends, we have already developed many solutions. Whether as a spin-off, joint venture or service, our team strives to develop more digital solutions that help people and move us all forward. If you are interested in our social commitment and our social projects, feel free to check here!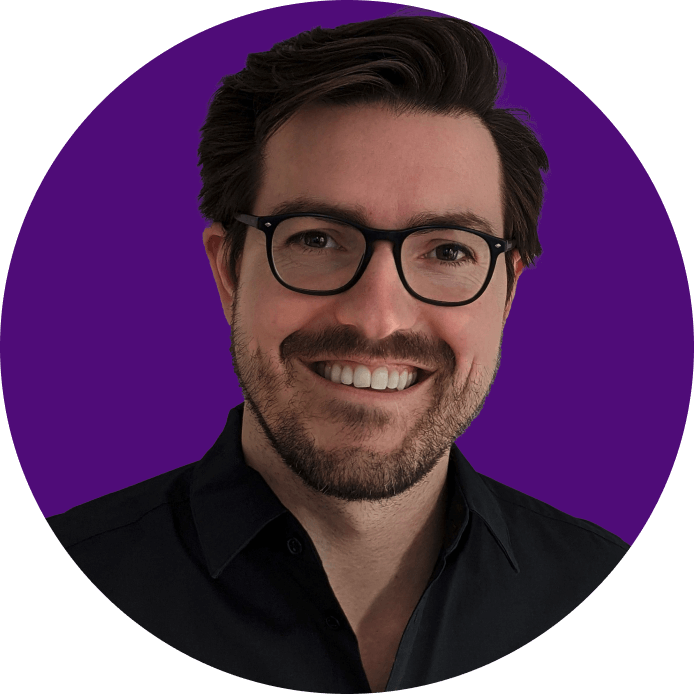 What digital idea do you want to get rolling with us?
Send us a short description of your ideas or project. We would also be happy to get to know each other directly in a free initial meeting. We look forward to it!
Contact us